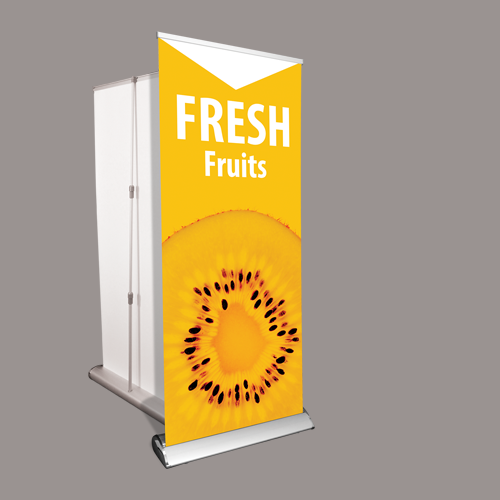 Premium Pull Up Banners
(Free standard shipping included)
What makes these retractable banner stands premium? Their wide, sturdy base has no protruding feet, and their leveling mechanism allows these pull-up banners to stand on uneven floors. They're finished with silver aluminum and chrome caps. Alternatively, try our wide retractable banner that has extra room on the sides.
Qty

1-2

3-5

33×81 (premium)

$314/unit

$293/unit

48×80.5
(premium wide)

$514/unit

$488/unit

Trees Planted

10/unit

10/unit
This product takes 4-5 business days + free standard shipping. Need it faster? Click here to learn more.
Free standard shipping takes approximately 4 business days.
This product is NOT eligible for a faster turnaround at this time. However, you CAN choose to upgrade to Next Day Shipping!
For pricing, please inquire by filling the order form below.
Click here to download our premium banner stand templates that ensure your artwork is print ready
Start your order! We'll contact you to confirm the details and answer any questions.